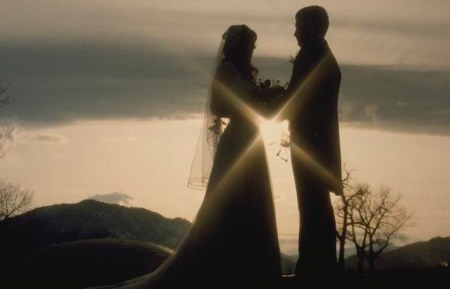 We want to help make the Wedding Reception of your Dreams a Reality
Why choose Gary Leanues Entertainment for your next event?
Experience
Performing at a once in a lifetime event is not something to be taken lightly. The role music plays in creating the right setting for a wedding reception can be significant. Gary Leanues has years of experience working with brides, event planners and country club managers. Gary is available to meet with you beforehand to go over every detail of your event. Whether hiring Gary with his band or solo your satisfaction is Priorty One!
Gary will offer suggestions during the planning stages of your wedding reception based on his years of experience. But his ultimate goal is to help achieve your vision of how your special day should unfold. When you hire Gary Leanues you can rest assured the musical soundtrack for your wedding reception will be a reflection of your personality.
Your Best Interest At Heart
Planning your wedding day should be an exciting and fun time in your life. As you move closer to your special day the choice you make about entertainment can make the difference between an enjoyable experience or a frustrating one. When selecting entertainment for your wedding reception it is not only important to find a band or musician that meets your musical expectations but it is important to find a bandleader with the skills to help guide you through the reception planning process. When speaking with Gary Leanues you will feel confident he has your best interest at heart. Gary wants to help you create the wedding reception of your dreams.
Putting Your Mind at Ease
In order for your vision to become a reality you must have total confidence in the bandleader you have chosen to work with. With so many choices about your wedding reception to make, Gary Leanues understands the pressure you may feel during the planning process. Gary is available to go over every detail of your reception before your special day. He realizes it is his responsibility to help you relax so that you may enjoy the wedding day of your dreams. Gary will put your mind at ease every step of the way.
Making Your Wedding Reception Unique
Every wedding reception is unique and should reflect the personalities of the bride and groom. In planning your wedding reception it is important that you find a way to express your individuality through the environment you create for your guests. The choice of musical selections as well as the timing of special dances and ceremonial customs will create a specific mood for your reception. Only you know the right kind of mood you want to set for your guests. During the planning of your reception Gary will offer ideas that will help create the proper musical setting for your guests based on your vision.
Painting Your Masterpiece
Plans for every wedding reception begin with a blank canvas. Ultimately you are the artists with a vision of how this canvas should be painted. Bandleader Gary Leanues will help you guide the brush across the canvas to get just the right mix of color and texture. Gary's goal in planning the music for your wedding reception is to help you paint the masterpiece you have always dreamed of.
Cocktail Hour Music
(
Back to Top
)
Solo Piano, Piano Duet or Trio Available for Cocktail Hour
Many couples choose to offer a cocktail hour after their ceremony to allow their guests time to relax before their reception begins. Light instrumental music can help create an inviting atmosphere for your guests during a cocktail hour. Gary is available to provide solo piano music or piano music with backing tracks depending upon your needs. Upon request additional musicians and vocalists are also available for Cocktail Music.
Please find a sample list of instrumental favorites below:
All I Ask Of You ("Phantom")

All the Things You Are

As Time Goes By

Autumn Leaves

Blue Bossa

Bluesette

the Days Of Wine and Roses

Feel Like Makin' Love

Fly Me to The Moon

Girl From Ipanema

How High the Moon

How Insensitive

I Will Always Love You

Memory ("Cats")

Misty

My Heart Will Go On ("Titanic")

My Funny Valentine

Night & Day

Over the Rainbow

Our Day Will Come

the Rose

There Will Never Be Another You

We've Only Just Begun

What A Wonderful World

Wind Beneath My Wings

You Are So Beautiful
Event Information Request
Please forward information about your wedding or event to
Gary Leanues Entertainment
Weddings
Sunset and Flower photos by Mark DiTota (copyright 2009)