Gary Leanues Entertainment
From Solo performer up to an 8-piece band
Gary Leanues Entertainment can provide various combinations of musicians and vocalists for weddings and functions to accomodate your specific entertainment needs. We will cater our ensemble size to create the appropriate setting for any event or occasion.
Musician / Vocalist Gary Leanues is available to provide a full band sound as a soloist, solo piano for cocktail hour music, a duo with the addition of a dynamic female vocalist or up to an 8-piece show band with the addition of some of the areas most talented and versatile musicians. Call Gary at (508) 699-7540 to discuss the combination that's right for you.
Keyboards, Guitar & Vocals






A full time musician, Gary Leanues entertains as a soloist providing vocal performances with musical accompaniment or instrumental solo piano music for cocktail hours. Gary is a musical veteran of numerous bands including Streamline, High Definition, Studio C and the Deluxe Quality Band. In 1993 Gary formed and became the bandleader of the Top 40 General Business band, Streamline. After a very long run, Streamline had it's final performance in December of 2008. Gary played keyboards for the high energy dance band High Definition from 2008-2009 and formed the

Deluxe Quality Band

in early 2009. Since 1998 Gary has also provided musical

Entertainment for Seniors

at nursing homes, assisted living homes and Senior Centers throughout MA and RI.




Inspired by his father, Gary began playing guitar as a young boy. Wanting to expand his musical horizons he later took up the keyboards. His love of musical arrangements eventually led him to keyboard sequencing. Gary is responsible for arranging sequences used for his solo performances and used by the

Deluxe Quality Band

. If you hire Gary for your next event you will be treated to full band arrangements of your favorite songs.




In his role as vocalist Gary is comfortable singing everything from Micheal Buble to Rob Thomas. Gary prides himself on his ability to read a crowd, taking his musical repertoire in whatever direction the audience leads him. Gary draws from his years of experience during every performance. Gary's love of music flows through every note he plays. For more information please read refer to Gary's

Bio

and

Weddings & Functions

pages.
Paula Gonsalves - Vocalist
Soulful Pop Vocalist Paula Gonsalves has worked with many local bands including Streamline, Harbor Lights and the Deluxe Quality Band. Paula joined Streamline for their performance opening for John Cafferty and the Beaver Brown Band at Independence Park in Bristol, RI in June 2008. Listen to Paula sing
At Last
and
Rehab
with Gary Leanues and
Deluxe Quality Band
.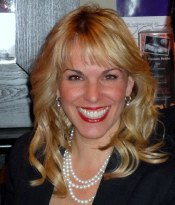 Kimberly McHale - Vocalist
Pop, Jazz and Blues Vocalist Kimberly McHale has worked with Streamline and the Rockin' Soul Horns. She currently performs with the Night Moves Orchestra singing big band standards. Kim performed with Streamline in August 2008 at their Fall River Celebrates America Concert.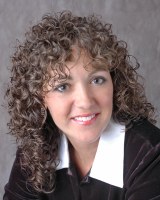 Renowned Jazz, Cabaret & Pop Vocalist Krisanthi Pappas has performed with Streamline and currently sings with
The John Payne Band
. Krisanthi also performs solo or with her jazz combo throughout the U.S. and Caribbean at jazz concert series, festivals, resorts, clubs and private events. Listen To Krisanthi sing
Crazy
with Streamline
Trio or Full Band
In addition to solo and duo performers Gary Leanues Entertainment offers trios or full bands with the addition of some of the areas most talented and versatile musicians, including sax players, drummers, guitarists, bass players and more.
Some of the musicians available to work with Gary include: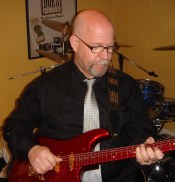 Jon Pelzman - Guitar, Vocals
Guitarist extraordinaire Jon Pelzman has worked with many bands including Image, Studio C, High Definition, Harbor Lights and the Deluxe Quality Band. Jon's approach to playing the guitar is simple, make every note count. Jon's passion for music is what makes his performances come alive. Don't miss this exciting and talented guitarist!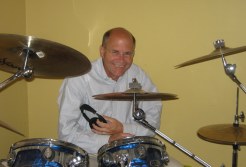 Mike Tavares- Drummer
Drummer Mike Tavares has performed with the Top 40 Band Harbor Lights, the Classic Hits Band the Fuzztones and the Deluxe Quality Band. Mike provides rock solid grooves to dance hits from the 70s through today and swings to jazz standards from the big band era of Sinatra to the current Swing revolution of Michael Buble.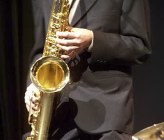 Sax or Horn Section
Gary's ensemble can also be expanded to include a sax player, trumpet player and/or trombone player.
Gary Leanues Entertainment